Pioneer of cosmetic surgery in Mumbai, our centre is the best cosmetic surgery centre in Mumbai India. In our centre we perform all types of cosmetic surgery procedures. All cases are done on merit basis with excellent results. Many of our patients come from foreign countries owing to spurt in medical tourism. However, there are many Indian patients that include famous bollywood actors and models.
            Cosmetic Surgery involves procedures for beautification of face and enhancement of body image. Rhinoplasty, Blepharoplasty, Face lift, Otoplasty, Cosmetic lip surgery, chin Augmentation, Cheek liposuction, Scar removal, Mole removal are procedures for face and Liposuction, Abdominoplasty, Breast augmentation, Breast Reduction, Breast Lift are procedures for body image. Except that there is recently introduced genital cosmetic surgery which involves penile lengthening, penile girth augmentation for male and vaginoplasty and labiaplasty for female.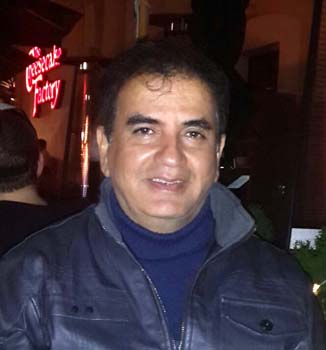 Dr. Manojkumar J Manwani
                                M.S., D.N.B.
Senior consultant
Cosmetic & Plastic Surgery
Dr. Manojkumar J Manwani is world renowned and internationally famous Cosmetic & Plastic Surgeon practicing in Mumbai India since 26 years. He has performed all types of cosmetic and plastic surgery operations with successful results.
T.V. Interviews by Dr. Manojkumar J Manwani
Cosmetic surgery appeals to indian men--NTDTV
Cosmetic surgery improves beauty--tv9 mumbai
"Cosmetic Surgery is effective in many patients because it changes body image. As long as this change is perceived by the patient as an enhancement, there will be resultant positive changes in his or her emotional life and behavioral pattern and thus, improved quality of life."
Dr. Manwani's
Cosmetic Surgery Clinic
Criticare Hospital,
Main Gulmohar Road,
J.V.P.D.S., Andheri (W),
Mumbai-400049, INDIA
For Appointment Call
+919820167509
+918169622775
Email:
Also visit:
http://www.cosmeticsurgeoninmumbai.com
http://www.cosmeticsurgerymumbai.com
http://www.cosmeticsurgeoninindia.com